Promotions at HDofDC
New Weekend Promos

Schedule Your Test Ride HERE
Harley-Davidson of Washington DC has something going on every day of the week!
Motor Mondays
20% Oil Change Essentials
2forTuesdays
Purchase one select item and get the second one at half price! Items announced every Monday morning
Triple Points Wednesdays
Everyone gets triple points on Wednesdays!!
Thirsty Thursdays
20% off Harley-Davidson licensed barware!
Freedom Fridays
20% off any RED item in our Motoclothes Dept. #REDFriday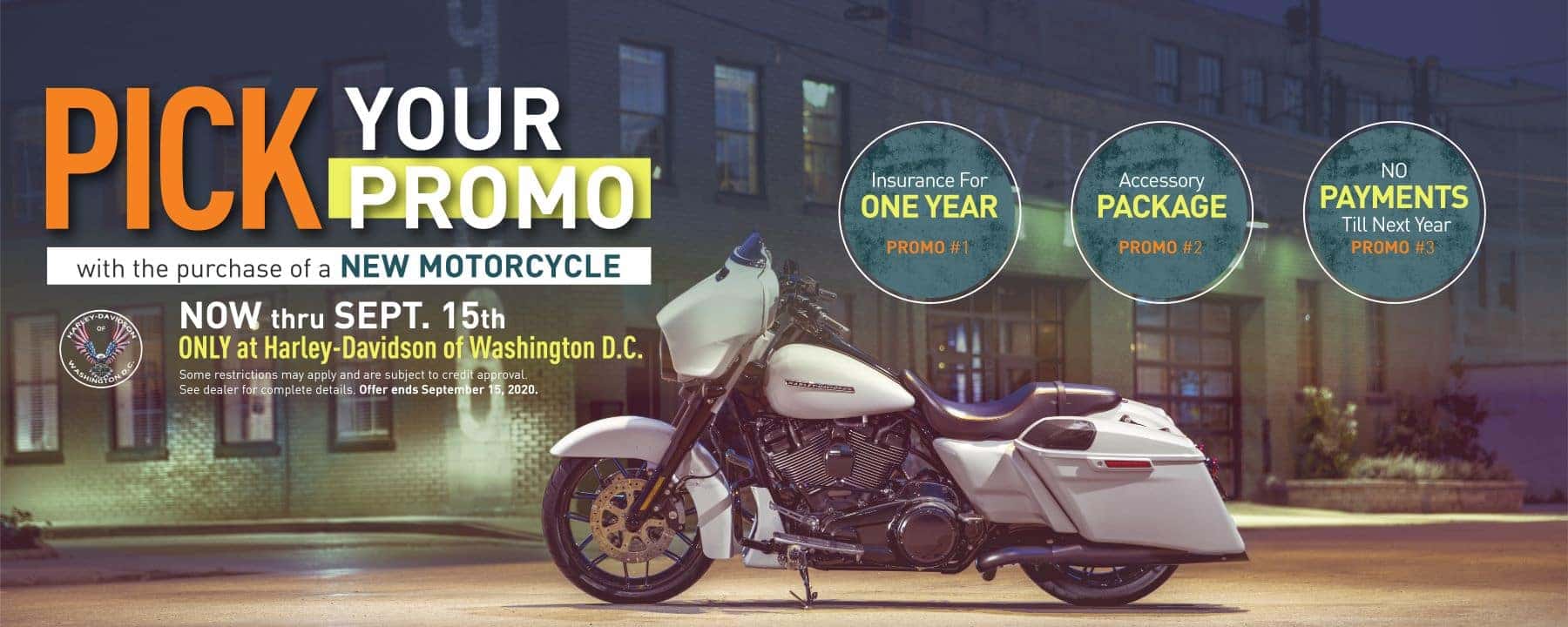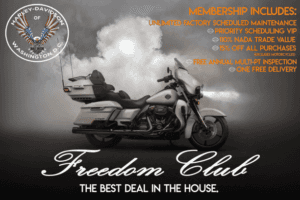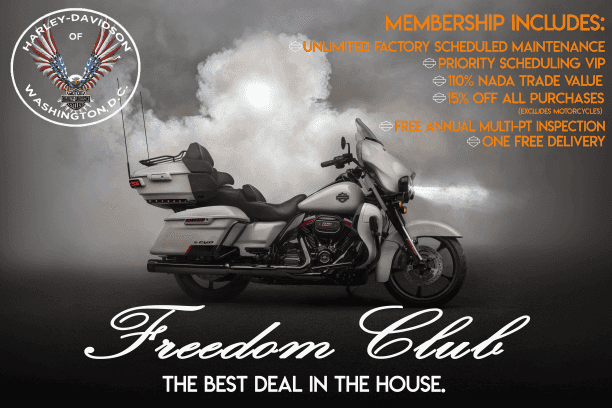 THE BEST DEAL IN THE HOUSE
---
Join the Freedom Club Today. Give us a call at 301-248-1200 to find out more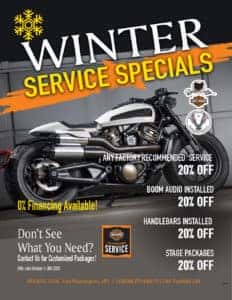 Winter Service Specials
---
Our service department is always s ready and eager to help. We have the equipment and experience to keep your bike in prime shape, whether you're riding for pleasure, racing around the track, or tearing it up on the trail. Give us a call and we'll get you in and out of the shop in an efficient and timely manner.
Open Monday through Saturday our guys will have you up and running in no time. Don't forget about FREE pick up and delivery within 25 miles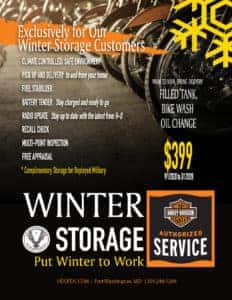 WINTER STORAGE
---
Know that your bike is safe and sound and well protected for the elements here at HDofDC. We will take care of her like she was our own!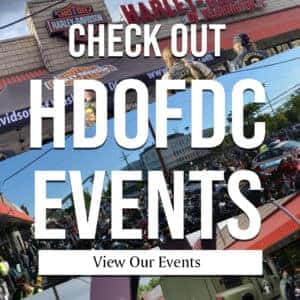 CHECK OUT WHAT'S GOING ON!
---
Keep up to date with the events at Harley-Davidson of Washington DC TAKE A LOOK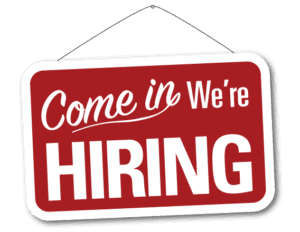 Get paid for your Passion
Check out career opportunities with Harly-Davidson of Washington DC and our sister store Queen City Harkey-Davidson on Fairfield OH. Click HERE to explore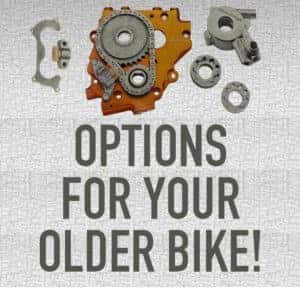 HYDRAULIC CAM CHAIN TENSIONER KIT
---
Do you own a late model twin cam Harley-Davidson® '99-'06 with 20k mikes or more? You should consider having our quality team of professionals here at Harley-Davidson of Washington DC, check your bike's cam chain tensioner for wear. They tend to wear out around 20k miles and can cause catastrophic engine damage. There are two options for replacing your cam chain tensioner; use the stock version, or use the new hydraulic cam chain tensioner kit, which includes a high flow oil pump that gives your engine better cooling and oiling. If you are ready to take the steps to save your engine, contact a service representative.